Odoo for Manufacturing Industry

Manufacturing is not only about production
Odoo with the dedicated modular infrastructure has a well-defined Manufacturing management module providing you complete control and 360-degree visibility of the various stages of the manufacturing process. Odoo holds dedicated operational tools which will be helpful in the planning, execution of the production process, running quality check and sending it out to warehouses or customers.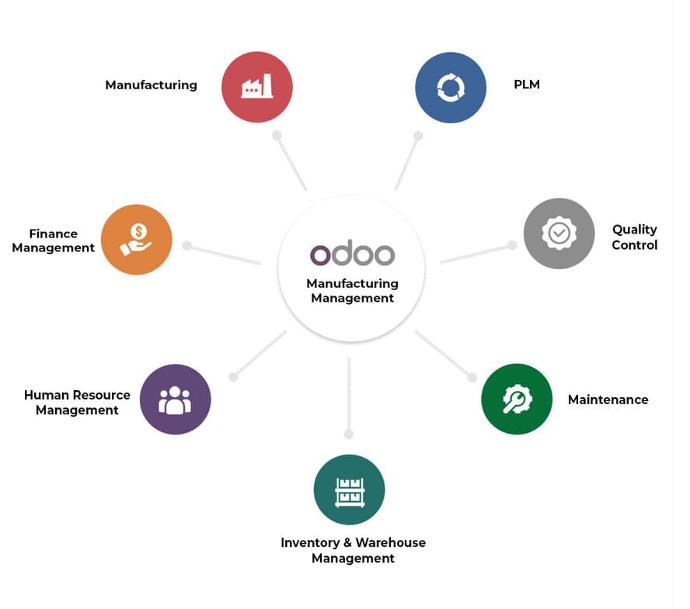 Dedicate manufacturing management module

The manufacturing module will act as the control center for all your production operations in your facility

Plan your manufacturing operations

Define work centers

Create work orders

Process control panels

Draft bill of materials and assign to products and product categories

Product and raw material routing

Overall equipment effectiveness management

Define master production schedule

Run subcontracting in a well-defined way

Effectively generate and manage by-product

Assign manufacturing lead times



Product Life Cycle (PLM) Management
The dedicated product lifecycle management will provide you with complete control over the planning and the production aspects

Engineering Change Orders

Engineering change order types

Manage bill of materials

Engineering change order approval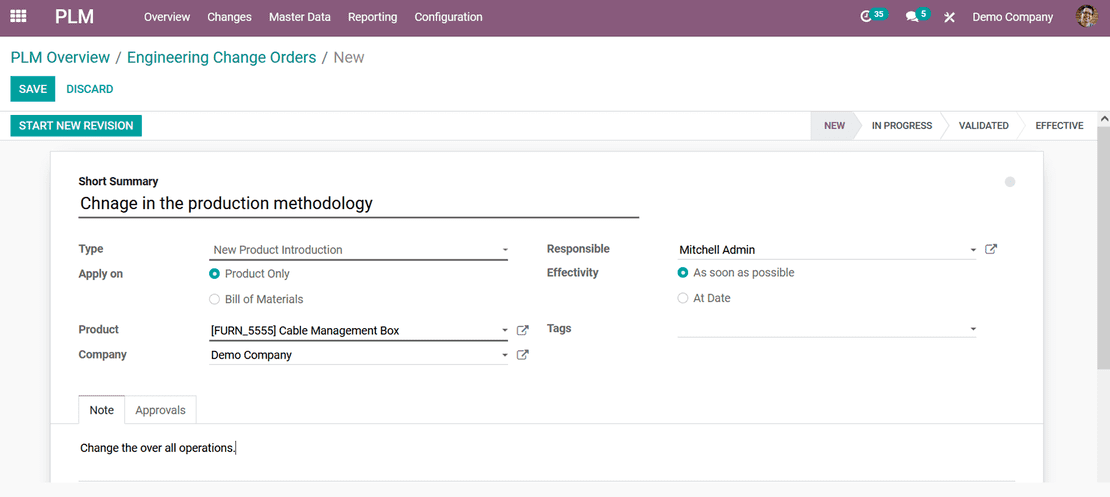 Quality Control
Well defined quality control management module will provide you with a complete operational hand on the quality management operations

Well defined quality overview

Create custom quality control teams

Define quality control points

Assign quality checks

Auto-generate quality alerts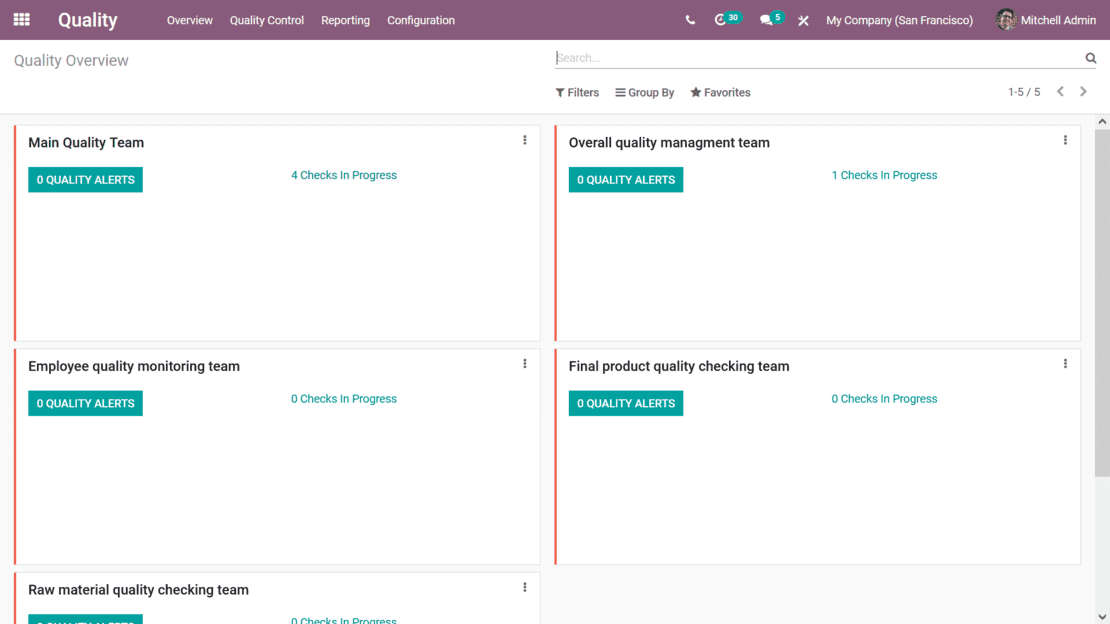 Well defined inventory management
Manage your raw materials and then manage the product movement for the manufacturing process. Moreover, manage the storage of the finished products in the definite location of the warehouses

Manage multiple warehouses

Assign minimum and maximum product stocks

Barcode scanning for effective operations

Stock forecasting

Define expiry dates on products

Assign lot and serial numbers on products

Scrapping and well-defined product movement

Dedicated inventory adjustment tool

Automated inventory valuation

Sell out your produce easily
The Odoo supports various modes of sales retail, eCommerce, and wholesale sale of your manufactured products

Default quotation templates available

Send out quotations via email

Create sales orders and send them out to customers

Draft payments methodologies

Define coupons and promotional programs

Integrated shipping connector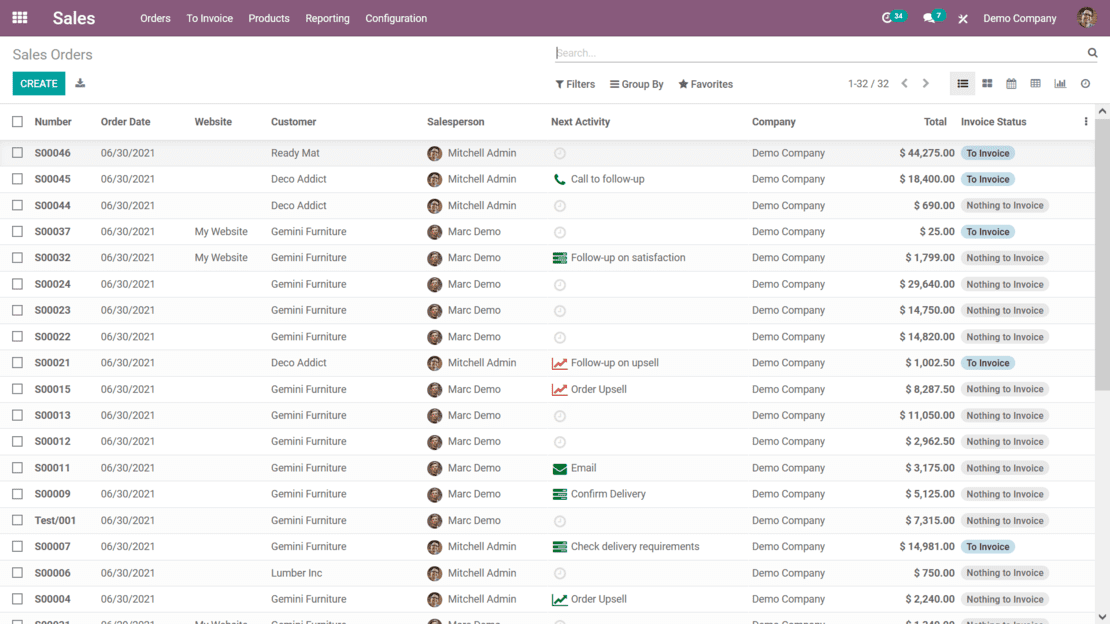 50,000+ companies run Odoo to grow their businesses.
Join us and make your company a better place.