ODOO BAR / RESTAURANT MANAGEMENT SOFTWARE
Bar / Restaurant Management Software | Restaurant POS Systems
A Bar / Restaurant Management System helps in converting the task of restaurant management into a flawless and hassle-free profession. A flourishing, profitable, and growing Bar / restaurant management business needs smart and efficient restaurant software to show the actual potential of the best business executions and standards.
With Odoo Bar / Restaurant Management Software, Bar / Restaurant Management has become much simpler and easier. Odoo Restaurant POS system acts as a robust and comprehensive tool for managing every Restaurant/Food Court/Coffee Shop needs.
Odoo Bar / Restaurant Management System encompasses a simple, independent, and user-friendly interface with Product/Menu Management Options, Table and Floor Management Facility, Quick billing, Online ordering facility, Offline Support, Invoice generation, hence making it the finest POS system or ERP for restaurants. Odoo Restaurant Software is compatible with various hardware including, Barcode Scanner, Swiping machine, and Cash drawer box.
Integration/Consolidation of Inventory and Accounts modules makes this Odoo Bar / Restaurant Software, the best accounting software, and POS system for bar/ restaurants. It can also act as an efficient restaurant billing software with its billing features. Odoo Bar / Restaurant POS system allows you to make the most suitable decisions on matters like food combinations, menu items, sales targets, etc.
Odoo Bar / Restaurant Management System

Table management

Floor Management

Order line notes

Bill printing before payment

Kitchen order printer

Bill splitting

Tips intergration

Customer table transfer

Additional order register

Use fiscal positions in POS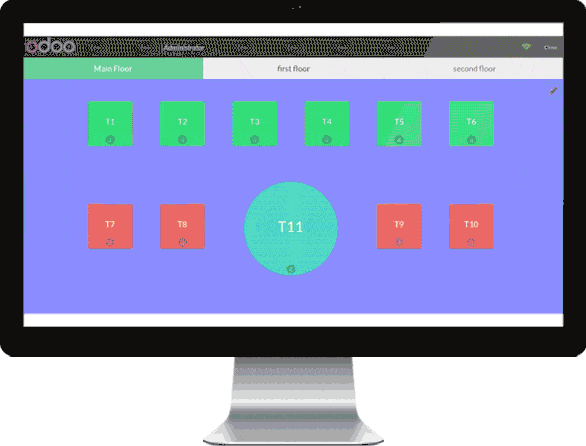 Odoo Bar / POS Systems

Multiple countries

Offline report

Multiple user session

Cash control

Barcode support

Product categories

Attractive user interface

Virtual Keyboard

Large Scrollbar

Taxes

Included/Excluded tax

Item wise/Global discount

Price List

Loyalty program

Price modification control

Multiple payment terms

Card reader support

Direct invoicing

Connected to inventory

Multi-order Processing

Search product

Sale detail report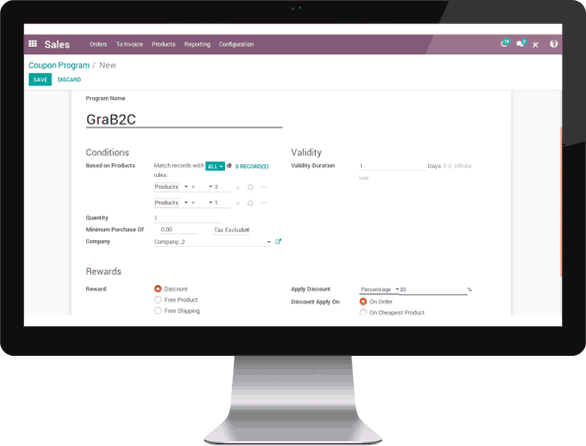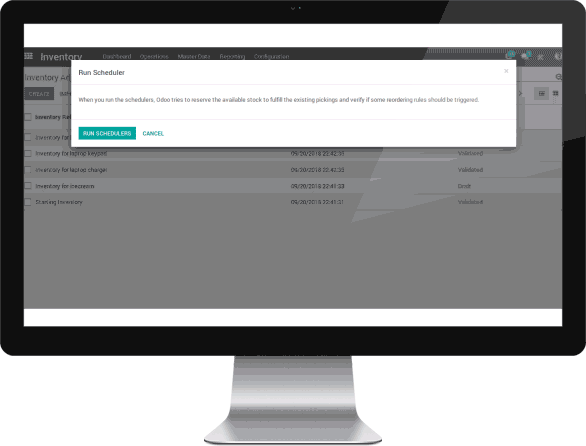 Odoo Bar / Restaurant Inventory Management System

Multi-Warehouse

Multi-Location

Package managing

Barcode support

Batch picking

Landed cost

Advance Scheduling

Inventory adjustment

Preordering rules

Inventory valuation

Scrapping

Shipping connectors

Product variants

Multiple units of measure

Lot & Serial number tracking

Expiry date

Stock forecasting

Product category

Various product descriptions

Run Scheduler

Stock removal strategy

Product types
Odoo Bar / Restaurant Purchase Management System
Purchase agreement

Request for quotation

Purchase order

Order approval

Vendor warning

Drop shipping

Billing

Lock purchase order

Enterprise list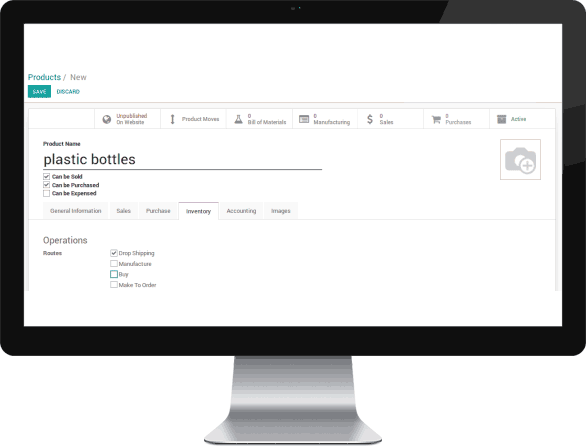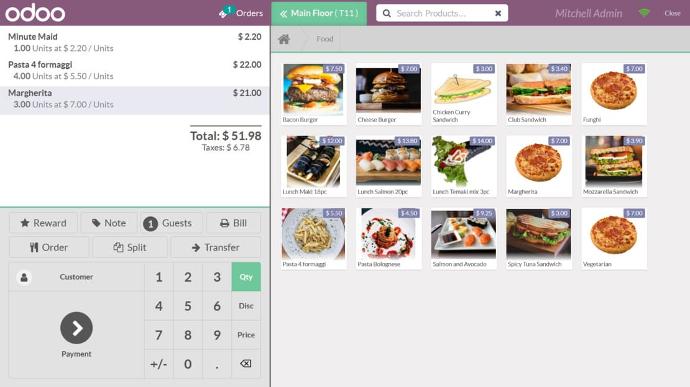 Odoo Bar / Restaurant Manufacturing Management System

Create Bills of Materials

Variants BOM Management

Kits

Manage semi-finished products

Quality Control

Alternative Work Centers

Subcontract your Manufacturing

Use the Master Production Schedule
Odoo Bar / Restaurant Accounting and Invoicing

Getting started

Account receivables

Account payables

Bank and cash

Taxation

Reporting
Odoo Bar / Restaurant - Other Functions

Fiscal localizations

CRM

Subscriptions

Rental

Website

eCommerce

Live Chat

Marketing Automation

SMS Marketing

Surveys

Project (event management)

Timesheets

Field Service

Helpdesk