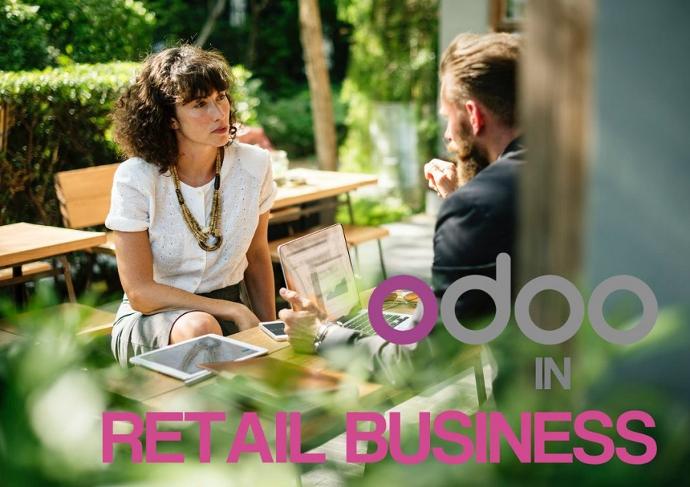 Odoo - A Retail Management ERP
Sales Management
The sales management operations in Odoo for a non-retail company can be conducted using the sales module. However, in the case of the retail operation, the Odoo has enabled a point of sales (POS) module to run the operations efficiently. The point of sales module is directly integrated with the sale and the inventory module helping you to function with real-time stock and commodities.
Purchase Management
The purchase operations for the retail store should be up to date and the purchase request should be sent to the vendors as per the inventory stock on products. With the Odoo purchase management, you can automate the process of reordering based on the inventory stock if you are sticking with one vendor.
Finance Management
Finance management is a vital aspect that needs utmost effort in operation in case of retail operations. With Odoo finance management tools you can define the required aspects of localization such as taxes, fiscal users, charts of accounts, and many more. In addition, all the sales invoices, as well as purchase bills, are generated from the accounting module available in Odoo providing you with full control of operations with tools such as down payment, various payment acquires, follow up activities, asset and liability management, and many tools to run the financial aspect of the retail store.
Manufacturing/production
If your company produces goods and ist been sold off in retail stores the Odoo is there to back you up in the manufacturing operation too with the effective Odoo manufacturing module. The module is packed with advanced capable functions and tools interconnected to run the functions of the production with ease.
Inventory Management
Considering a retail shop the inventory of the product is of vital importance and with the help of Odoo inventory management can configure the operations as per your store standards and operational principles. The product movement, warehouse location storage, stock management, and many more functionalities can be effectively conducted by the Odoo inventory module.
Quality assurance, logistics management, and human resources management can be effectively done in Odoo with the help of designated application-specific modules of operations.