Odoo Implementation
Odoo implementation can be trickier and could lead to a catastrophe if not done by experts. However, Intentional Software Solutions offers you hassle free implementation of users friendly Odoo platforms as per your business requirements. We have expertise in Odoo implementation and have a clear cut methodology which has been well practiced and mastered:
Moreover, we run the development and the implementation of the platform as per your needs and by following the best as well as standardized procedures without disrupting the functionality of the Odoo platform.
Analyze your needs

Develop your platform

Configure it with your business

Train you to operate

Constant support and maintenance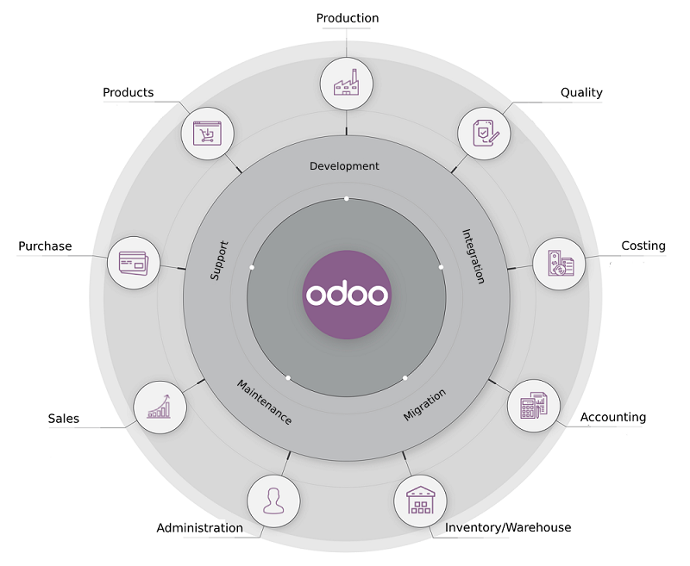 Requirement Analysis
We initially comprehend your business needs accurately. It is very hard to develop the perfect solutions without comprehending and analyzing your business requirement. We keep customer desires on top priority while making decisions.
Customization and Development
Post comprehension, we go ahead with development of Odoo ERP. The idea behind developing module is to serve your business at the right way. We ensure that development is done in accordance with industrial norms and standards.
Odoo Deployment and Configuration
We give you great flexibility in configuration as per your business requirements. We take care all the ERP functions and analysis tools to match your company's needs. Users can thereby get the ultimate customizations and personalization in their work page.
Data Migration
Data Migration is one of the pivotal element in ERP implementation. For a successful business run, data should be intact and proper. We take utmost care and attention by transferring your existing data from the present application including software, excel files, old versions of Odoo etc. to the new Odoo ERP.
Training and Support
As Odoo is vast and big, a good training will enhance professionalism. We provide successful Odoo Training to end users after the implementation via various communication mediums like Skype, TeamViewer, videos and allied documents


Make it Live
Always beside you as a helping hand to handle all the hazy situations. We help you to figure out the best implementation of your ERP and thereby establish your business at a higher stage.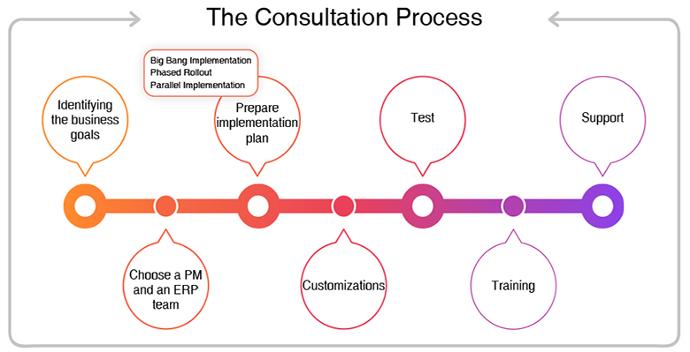 Odoo Implementation Process
Step 1 - Define Desire Business Goals
Step 2 - Allocate Budget
Step 3 - Select Best Suitable ERP
Step 4 - Select Best Implementation Partner
Step 5 - Define Implementation Phases
Step 6 - Select The Best Hosting Plan
Step 7 - Installation And Configuration
Step 8 - Data Migration
Step 9 - Testing
Step 10 - Training
Step 11 - Go Live
Step 12 - Support And Maintenance